Need assistance navigating Minnesota's Medical Cannabis Program? Our Patient Advocates are here for you.
MN's Medical Cannabis program is entirely too restrictive.  Learn about our efforts to expand patient access.
Looking to enhance your knowledge on drug policy? Connect with one of our Speakers for sessions tailored to your needs.
Need a lawyer? Find an attorney with subject-matter expertise to assist you with your legal matter.
Has prohibition negatively impacted you or someone you love? Your voice can have an impact. Join fellow Minnesotans by bravely sharing your story.
Are you a veteran needing assistance with medical cannabis or looking for resources related to drug policy? Look no further.
Our work makes a difference promoting social change.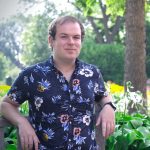 Gunnar Aas
President
Gunnar Aas - President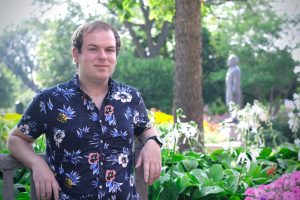 Gunnar Aas is a drug policy reformer living in Minneapolis, MN, and is the President of Sensible Minnesota's Board of Directors. Aas also is involved with Sensible Change Minnesota, Twin Cities DanceSafe, and Students for Sensible Drug Policy. He holds a degree in Political Science with a concentration in Political Change and Advocacy from Hamline University. Aas has a background in technology, and currently teaches IT classes in Saint Paul. You can reach Aas at
[email protected]
, or follow him on Twitter @gunnaraas.
Maren Schroeder
Past President
Maren Schroeder - Past President & Co-Founder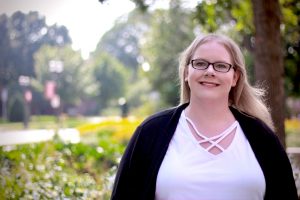 Maren Schroeder, MBA, RP, MnCP is the Policy Director for
Sensible Change Minnesota
and a PACE Registered, Minnesota Certified Paralegal who performs freelance work for attorneys in the areas of family law, criminal defense, debtor relief, and medical cannabis patient protections. She is also the Director of Positions & Issues for the Minnesota Paralegal Association, and a delegate to the National Federation of Paralegal Associations.
Maren began her cannabis activism in high school, researching and writing essays about medical cannabis in California and the efforts to legalize medical cannabis in other "early" states. In 2015, she co-founded Sensible Minnesota, where she designed and implemented the one-to-one advocacy program. Maren previously served as Vice President and President for Sensible Minnesota, and as its current immediate Past President, works to mentor and develop new talent within the organization.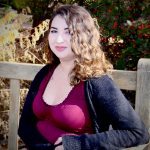 Rory O'Brien
Diversity, Equity, & Inclusion Director
Rory O'Brien - Diversity, Equity, & Inclusion Director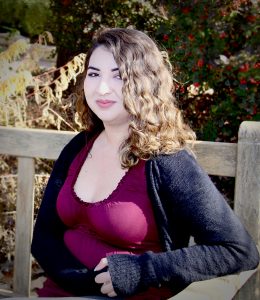 Rory O'Brien is a student at Minneapolis College majoring in Addiction Counseling with plans at working towards dual licensure for LADC and LCSW. She is on the board of Minneapolis College's Students for Sensible Drug Policy. Rory is passionate about harm reduction and sensible, evidence-based drug policy that also take into account marginalized communities and those affected by the war on drugs. She is a reform advocate and also advocates for better substance use education and sex ed that incorporates harm reduction with peer education. Entering the addiction field with her stance in policy reform may seem odd to some, but she sees recovery as having many paths and being different for everyone. She has always been interested in getting people the support they need—which doesn't always include abstinence (but certainly can). Her goal is to aid in destigmatizing substance use, and bring accessible, affordable treatment that works to people with substance use disorders and mental health conditions. Rory previously interned with Sensible Change Minnesota.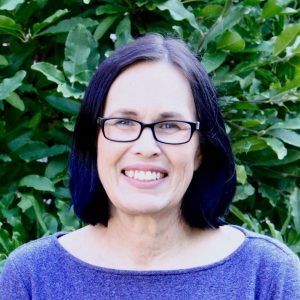 Joan Barron
Director
Joan Barron - Patient Program Director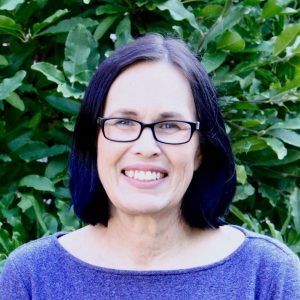 Joan Barron is originally from Iowa, but moved to the great state of Minnesota in 1987. She considers Anoka/Ramsey, Minnesota her home, as that is where Joan and her husband raised their children Katie and Adam. During those years, Joan worked as a CRDA Dental Assistant prior to a fall that caused an entrapment of the pudendal nerve which is the main motor and sensory nerve of the pelvis, leaving her disabled and in horrific nerve pain to this day.
On Oct. 22, 2014, Joan lost her son, Adam, to the opioid epidemic. He was 29 years old. This fight is personal for Joan; she wants to spare others the pain, heartache and grief her family experienced. She believes the opioid epidemic begins with people like her, chronic pain patient, and that right now, somewhere, someone has opioids in their cupboard. That same person has a son, a daughter, or anyone who has come across opioid medicine that was intended for someone other than them.
Joan joined the medical cannabis program in September of 2016 and has since drastically reduced her opioid use. She strongly believes that every single person, regardless of income, should be able to gain access to safe, untainted cannabis instead of opioids if that is their choice. She supports full legalization, decriminalizing, and expunging records for all criminal related offenses.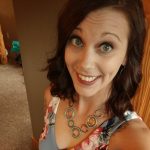 Ali Huntley
Finance Director
Ali Huntley - Finance Director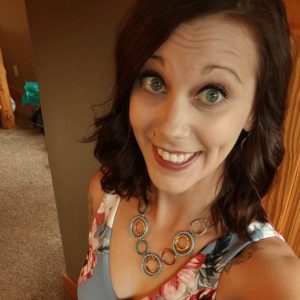 Ali Huntley grew up in Minnesota and currently lives in Alexandria where she is an office manager at an oral surgeons office. As a patient advocate, Ali worked alongside the Steve Rummler Hope Network on the opioid legislation passed in 2019. Since having a close family member pass away from her addiction, she has dedicated her time in helping others. Ali is honored to be apart of Sensible's team and is ready to help change the stigma surrounding cannabis use and improve access to medical cannabis.
Is your company interested in partnering with an effective team of advocates?
Reach out, let's partner!