MINNESOTA CANNABIS SUMMIT

October 24, 2019 | Hamline University Anderson Center
Need assistance navigating Minnesota's Medical Cannabis Program? Our Patient Advocates are here for you.
MN's Medical Cannabis program is entirely too restrictive.  Learn about our efforts to expand patient access.
Looking to enhance your knowledge on drug policy? Connect with one of our Speakers for sessions tailored to your needs.
Need a lawyer? Find an attorney with subject-matter expertise to assist you with your legal matter.
Has prohibition negatively impacted you or someone you love? Your voice can have an impact. Join fellow Minnesotans by bravely sharing your story.
Are you a veteran needing assistance with medical cannabis or looking for resources related to drug policy? Look no further.
Our work makes a difference promoting social change.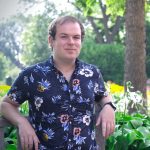 Gunnar Aas
President
Gunnar Aas - President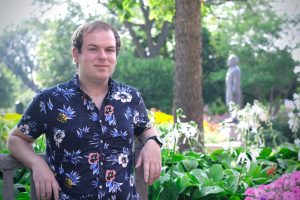 Gunnar Aas is a drug policy activist from Duluth, MN. He has been working as a campus organizer for Students for Sensible Drug Policy, working to bring young people and students into the movement for a post-prohibition age, and to enlighten his communities on the immense benefits of sensible policies. He is currently studying at Hamline University in Saint Paul, MN, majoring in Political Science and Social Justice. On the rare occasion he isn't working or studying, you can likely find Gunnar outside working in the garden, and enjoying the local music scene. Aas is the current President and Technology Lead for Sensible Minnesota.
Maren Schroeder
Past President
Maren Schroeder - Past President & Co-Founder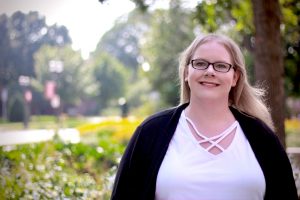 Maren Schroeder, MBA, RP, MnCP is the Policy Director for
Sensible Change Minnesota
and a PACE Registered, Minnesota Certified Paralegal who performs freelance work for attorneys in the areas of family law, criminal defense, debtor relief, and medical cannabis patient protections. She is also the Director of Positions & Issues for the Minnesota Paralegal Association, and a delegate to the National Federation of Paralegal Associations.
Maren began her cannabis activism in high school, researching and writing essays about medical cannabis in California and the efforts to legalize medical cannabis in other "early" states. In 2015, she co-founded Sensible Minnesota, where she designed and implemented the one-to-one advocacy program. Maren previously served as Vice President and President for Sensible Minnesota, and as its current immediate Past President, works to mentor and develop new talent within the organization.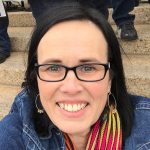 Joan Barron
Director
Joan Barron - Director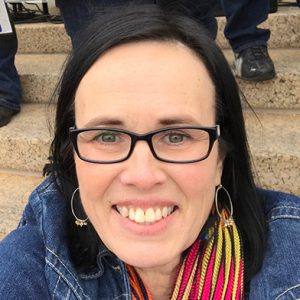 Joan Barron is originally from Iowa, but moved to the great state of Minnesota in 1987. She considers Anoka/Ramsey, Minnesota her home, as that is where Joan and her husband raised their children Katie and Adam. During those years, Joan worked as a CRDA Dental Assistant prior to a fall that caused an entrapment of the pudendal nerve which is the main motor and sensory nerve of the pelvis, leaving her disabled and in horrific nerve pain to this day.
After her fall, Joan had a cupboard full of narcotics and many opioids. She knew something horrible was going on with her son, and that something was that he was using opioids, her opioids. After a long-fought battle with heroin and opioid abuse her son lost his battle on Oct. 22, 2014. He was 29 years old. There was no more wishful thinking or hope of recovery, but Joan and her husband knew they did the best they could.
Joan joined the medical cannabis program in September of 2016 and has since drastically reduced her opioid use. She strongly believes that every single person, regardless of income, should be able to gain access to safe, untainted cannabis instead of opioids if that is their choice. She supports full legalization, decriminalizing, and expunging records for all criminal related offenses.
This fight is personal for Joan; she wants to spare others the pain, heartache and grief her family experienced. She believes the opioid epidemic begins with people like her, chronic pain patient, and that right now, somewhere, someone has opioids in their cupboard. That same person has a son, a daughter, or anyone who has come across opioid medicine that was intended for someone other than them.
"Nobody has ever died from cannabis. If someone comes across cannabis in a cupboard or a purse, that person will not die. I never want, what happened to us, to happen to anyone else."
Joan serves on Sensible Minnesota's Board of Directors.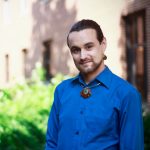 Jared Poe
Director & Patient Program Lead
Jared Poe - Director & Patient Program Lead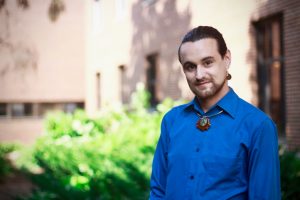 Jared Poe has an A.S. in Horticulture from Century College and is experienced in behavioral and recreational therapies for persons living with special needs. He studies Food Systems at the University of Minnesota and works during the summer as a research assistant in the agronomy department. Jared has long recognized the efficacy and relative safety of cannabis as medicine and a holistic supplement. He enjoys assisting new patients in navigating Minnesota's Medicinal Cannabis Program and leads Sensible Minnesota's research and petitioning team. Drug policy reformation is one of Jared's many interests, and he educates on cannabis's/drug prohibition's intersection with economic, ethnic, and social disparities. Jared recommends reading Chasing the Scream by Johann Hari, Discipline & Punish: The Birth of the Prison by Michel Foucault, and We Should All Be Feminists by Chimamanda Ngozi Adichie.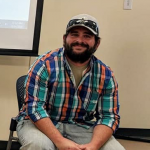 Stefan Egan
Director
Stefan Egan - Director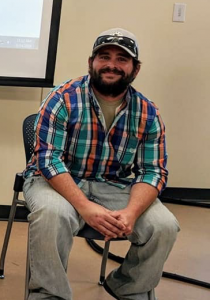 Stefan Egan served in the U.S. Army for over a decade, including five years as a Counterintelligence Special Agent for the US Army's Special Operations Community. International deployments, austere environments, and national emergency response activations piled on stress and anxiety. He was shot and hit with multiple improvised explosive device (IED) blasts, resulting in traumatic brain injuries. From August 2008 to October 2009, he was grossly overprescribed opiates. On October 14, 2014, Stefan attempted suicide by opiate overdose. He was then admitted to an intensive PTSD treatment program, which focused on prescribing more pharmaceuticals with side effects including suicidal ideations, depression, and anxiety. In June of 2015, Stefan began using cannabis, which caused significant improvement with regards to his PTSD symptoms. Stefan also uses cannabis to treat his severe pain. He is now an organic produce and hemp farmer living in Minnesota and is a voice for those who need access to the medicine that saved his life.
Is your company interested in partnering with an effective team of advocates?
Reach out, let's partner!