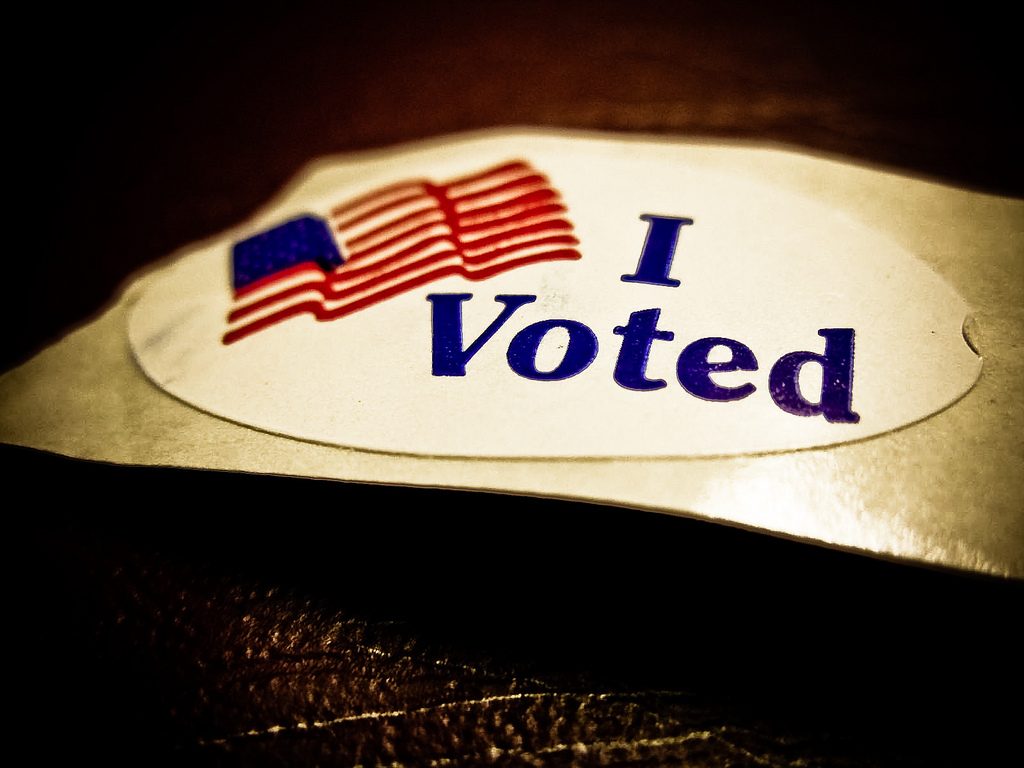 November 8th marked a big day for cannabis advocates. Ballot questions were passed in four states legalizing adult use, and four more states legalized medical cannabis.  Sensible Minnesota congratulates the tireless efforts of advocates in California, Maine, Massachusetts, and Nevada for legalizing adult use and in Arkansas, Florida, Montana, and North Dakota for medical use. We also applaud the hard fight put up by advocates of adult us in Arizona who were ultimately overcome by a reefer madness ad campaign funded by Chandler pharmaceutical, a company which manufactures fentanyl, and Discount Tire. The Drug Policy Alliance has provided a breakdown of the different ballot questions, as well as commentary on the presidential election, available here.
November 8th also elected a new president who will take office on January 20, 2017. With the changing administration, we may also see a changing policy for how the federal government enforces cannabis laws. Under the current Obama Administration, federal cannabis prohibition laws are enforced based on a series of executive orders of the Attorney General's office. These executive orders were issued under former Attorney General Eric Holder's watch and outline eight priorities for cannabis prohibition enforcement:
Preventing the distribution of cannabis to minors;
Preventing revenue from the sale of cannabis from going to criminal enterprises, gangs, and cartels;
Preventing the diversion of cannabis from states where it is legal under state law in some form to other states;
Preventing state-authorized cannabis activity from being used as a cover or pretext for the trafficking of other illegal drugs or other illegal activity;
Preventing violence and the use of firearms in the cultivation and distribution of cannabis;
Preventing drugged driving and the exacerbation of other adverse public health consequences associated with cannabis use;
Preventing the growing of cannabis on public lands and the attendant public safety and environmental dangers posed by cannabis production on public lands; and
Preventing cannabis possession or use on federal property.
The new presidential administration will likely set new policies in regards to enforcement priorities of federal cannabis prohibition. The president-elect has indicated his support for both medical cannabis and the states' right to regulate cannabis for adult use, but many of his closest advisors, including New Jersey Governor Chris Christie and Vice President-Elect Mike Pence, have expressed adamant opposition to cannabis legalization.
On Thursday, November 18th we learned that the president-elect plans to appoint Alabama Senator Jeff Sessions as Attorney General. Senator Sessions, along with his partner in crime Senator Chuck Grassley of Iowa, have been adamantly opposed to cannabis legalization efforts, for both medical and adult use. Just in April, at a Senate drug hearing, Sessions said "we need grown-ups in charge in Washington to say marijuana is not the kind of thing that ought to be legalized, it ought not to be minimized, that's in fact a very real danger." Sessions, a big fan of Nancy Regan's 'Just Say No' campaign in the early 1980's went so far to say that the Obama Administration's policies reverses "20 years almost of hostility to drugs that begin really when Nancy Regan started 'Just Say No.'"
Senator Sessions is a "worse than worst case scenario" for the movement, but we're hopeful the president-elect influences his policy choices by continuing the policies set forth by the Obama Administration. This is also an opportunity for the U.S. Senate to fail confirmation of Sessions, and stand firm against prohibition. Those in the industry, advocates, patients, and consumers should follow this closely, contact their Senators, and be on high alert for federal enforcement on January 21, 2017.
An additional level of protection, at least for patients in medical states, is the Rohrabacher-Farr amendment that prohibits the Department of Justice, including the Drug Enforcement Administration, from using funds to arrest or prosecute patients, caregivers, and businesses operating in compliance with state medical cannabis laws. This amendment was passed as part of a larger appropriations bill that deals with federal government spending.
The appropriations bill is passed annually and addresses the government's discretionary spending. In 2015, amendments, including the Rohrabacher-Farr amendment, protecting states with medical cannabis and hemp programs were passed by wide margins, we expect these amendments to remain in place. However, another amendment that would prohibit the use of federal funds for enforcement in states that permit adult use failed 202-222 in the Republican controlled House.
We do not know if a Republican-controlled Senate will provide funds for enforcement of federal law. If they don't renew the Rohrabacher-Farr amendment and other defunding measures, expect full enforcement by the federal government under an Attorney General Jeff Sessions.
Many Minnesotans are also wondering what the outcome of our state elections mean for cannabis policy right here at home. As you may know, Republicans won control of the Senate and the House of Representatives, and a Democratic Governor remains in office through 2018. We understand there is a great need to not only expand allowable conditions under Minnesota's current medical cannabis program, we need to also see expansions such as allowing plant materials which is cheaper to get to retail, additional providers of medical cannabis, and allowing patients who do not live near a patient care center to grow at home.
Although we are optimistic the Republican-controlled Legislature will work hard to expand patient access, historically, Republican controlled legislatures in Minnesota have been difficult for advocates to work with. In 2014, the current medical cannabis legislation was passed by the DFL controlled Senate with a 48-18 vote. Republican Senators Benson, Chamberlin, Housley, Newman, Pratt, and Senjem voted in the affirmative and were reelected in 2016, so it is our hope that one or more of these Senators will step forward to help gain better access for more patients.
In the House of Representatives, Republicans will retain control, and we expect to find the biggest roadblock to be in the Public Safety Committee, previously chaired by Rep. Tony Cornish who has been a staunch opponent of pro-cannabis legislation and criminal justice reform in the past. We are hopeful that the House Republicans will appoint a Public Safety Chair who will not obstruct progress for political gain, but rather will hold hearings on any proposed pro-cannabis legislation. Whether this is Rep. Cornish or another Republican leader, we believe this will be the biggest roadblock in the reform movement.
In analyzing the results of Minnesota's legislative election, we look to the party platforms for guidance in how we expect the controlling majority may act. The Minnesota GOP passed two platform resolutions regarding cannabis policy, one in favor of medical use and one opposed to adult/recreational use. As an aside, the DFL passed an action agenda item in 2016 supporting the legalization of both medical and adult-use cannabis.
We don't expect to see any major changes to the current legislation, nor do we expect the Minnesota GOP controlled legislature to pick up the topic of adult use. It will be up to Minnesota in 2018 to elect pro-cannabis candidates to engage in real reforms.