To Whom It May Concern:
This open letter describes what Sensible Minnesota is in looking for in new board member candidates, details about our board member responsibilities, and the process for expressing interest in joining our Board of Directors.
About Sensible Minnesota: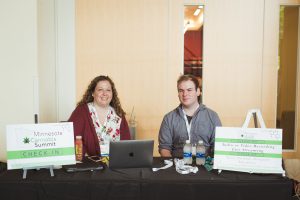 Sensible Minnesota is a 501(c)3 volunteer led and run non-profit with a focus on reforming drug policy to mitigate the harms caused by the war on drugs, help those harmed by prohibition, and to advocate sensible policy changes. Our work is currently centered on cannabis law reform, but with an eye to the future, we expect to expand the scope of our work to include intersecting issues such as harm reduction, decriminalization of other controlled substances, and providing services to vulnerable populations such as veterans, low-income communities, and ex-inmates.
We were organized in 2015 and have worked to expand the organization strategically so that we have effective leadership and can earn credibility with policy makers, social justice groups, and the community at-large. Our current team consists of about 20 active volunteers and leaders, including a seven-member Board of Directors with unique backgrounds in finance, human services, education, technology, law, and natural resource and horticultural science.
About the Board:
The Board of Directors operates with a high-level of trust and transparency amongst each other, bringing their diverse experiences and commitment to the cause to help formulate strategic initiatives that will positively impact the community and set the stage for sensible policies. Board members are expected to have, or develop, an intricate knowledge of drug policy and the issues surrounding it. Although there is no required reading, it is highly recommended that new board members (and volunteers) read books such as Chasing the Scream by Johann Hari and The New Jim Crow by Michelle Alexander to gain an understanding of the larger implications of drug policy reform.
Sensible Minnesota Funding and Resources:

Sensible Minnesota's primary income is from donation solicitation and leveraging fundraising opportunities such as Give to the Max Day and Facebook's Network for Good. Operating with a limited budget, the organization is extremely resourceful and budget conscious at every turn. We are looking at grant applications and are hoping to align with grant funding from social justice and drug policy organizations within the next two years. We also hold the Minnesota Cannabis Summit, which is part fundraiser and part community education. Our current operating budget is around $13,000 for 2018.
Sensible Minnesota's Weaknesses:
Sensible Minnesota has a fairly diverse board of directors, representing the following:
LGBTQIA+ Community
Survivors of domestic and sexual assault
A parent of children with disabilities
Adults living with disabilities
College students (traditional and adult learners)
Greater Minnesota
A retiree
What is missing from our leadership is diversity in ethnicity, and we are fully aware that this negatively effects our credibility in doing this work. Additionally, the average age of our board is approximately 34 years old, with most board members hovering between 30 and 35. We also lack brand recognition and social presence due to our size, resources, and concentrations on things like petitioning for the expansion of new conditions and working one-on-one with patients in Minnesota's medical cannabis program. Further, the board has great vision, but our board members all have outside commitments with careers, school, and other community engagements, resulting in limited capacity to achieve that vision. Finally, we have a history of limited supervisory capacity, resulting in poor volunteer recruitment, retention, and management.
Opportunities for Growth:
At this time, we are looking to expand our Board to address our weaknesses. With growth, we have the ability to further diversify ourselves, and expand our reach. We are in the process of rebranding and making a significant update to our technology infrastructure, including a new server, website, and integration of better project management software. Outreach, accessibility, and diversity are the areas we identify as the biggest opportunities for growth.
Who We Are Looking For: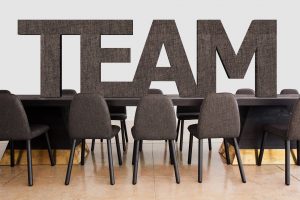 We are looking for individuals with diverse backgrounds and unique perspectives that are passionate about reforming our failed drug laws, are reliable, understand intersectionality, and are committed to doing this work. Board members are often privy to confidential strategic and personal information and must be trustworthy. Additionally, in order for the organization to grow, new board members must have supervisory capacity for projects and programs that board identifies as worthwhile initiatives to fulfill our mission. Finally, the ideal candidate has successful experience in volunteer management and/or fundraising or is willing to take the initiative to refine their skills in one or both areas.
The Commitment:
Sensible Minnesota's board terms are two-years, and all new board members start with a 6-month probationary period where the individual and the board can determine if there is a good fit. The Board meets monthly via Zoom, and board members are expected to serve or lead various projects, committees, and programs which require additional meetings (typically held online). Additionally, the Board meets twice per year, sometimes with volunteers, in-person for one to two days, to update the organization's strategic plan, discuss our long-term vision, and cross-train on critical skills and knowledge that is important for leaders in this work. Between meetings, the Board uses Slack for communication, which is a chat platform that allows us to exchange messages in various separate private and public channels. Board members should check into Slack at least daily, and many members have this installed on their devices to communicate throughout the day.  We use electronic consents for board actions between meetings, meaning if a Board resolution is needed, all board members must vote in Slack and consent requires a unanimous vote.
Interested in Learning More?
If you are interested in talking further about the above, please send a letter of interest and resume to Maren Schroeder, President, [email protected]. The search committee consists of three current members of the Board, and once we have reviewed your resume and letter of interest, we will set-up a time to talk. New board members go through a screening process to ensure that you are a great fit for the organization, beginning with a search committee interview, and an interview with the Board at large. We may ask candidates to sign a non-disclosure agreement, especially if they attend board meetings and/or strategic planning sessions during the screening process.
Please feel free to contact any one of us with any questions or requests for additional information. We are excited for Sensible Minnesota's future.
Best Regards,
Maren Schroeder, President
[email protected]
Heather Tidd, Vice President
[email protected]
Gunnar Aas, Secretary
[email protected]