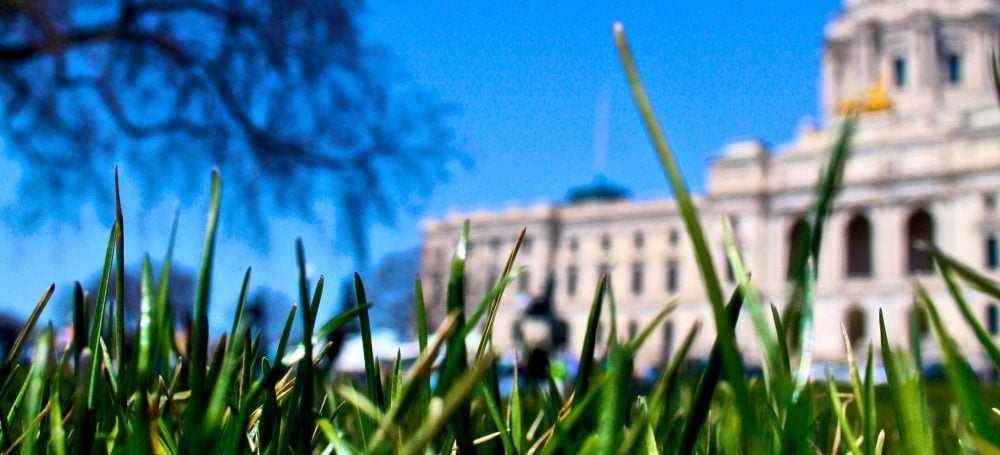 Sensible Minnesota is supporting a petition to add Post-Traumatic Stress Disorder to the list of qualifying conditions in Minnesota. The petitioning process involves providing detailed information on the condition, as well as documented research on the benefits of treatment with cannabis. Maren Schroeder of Sensible Minnesota has been working diligently, with the help of volunteers, to write and argue this petition, but now – we need your help!
Patients, family members, and health care providers may write letters of support for the petition or become co-petitioners. The letters of support will be included with the petition and should describe why you believe PTSD should be added as a qualifying condition, your experience with cannabis as a therapeutic agent for PTSD, etc. Letters will be publicly available from the Minnesota Department of Health's website, but we have been assured that identifying information about patients will be redacted from public view. Those providing letters also have the opportunity to become a co-petitioner, just by adding your name to the petition form.
Interested parties may contact Maren Schroeder – [email protected]. Maren will then connect you with a volunteer who will get a little bit of background information from you and answer any questions you have. Letters must be received by Monday, July 25, 2016 to be included in the petition.
Research shows cannabis as an effective therapeutic alternative to conventional treatments for PTSD. It works as an anti-anxiety agent, and has shown to have positive effects on memory processing for patients with PTSD. A study of New York City Veterans reports reductions in symptoms relating to nightmares/night terrors, triggering, and anxiety, as well as creating a buffer against disruptive memories and prevention of unwanted flashbacks. A preliminary study of PTSD patients in New Mexico has reported that the amount of symptom relief is noteworthy for patients that sought relief from their PTSD. Another researcher found that cannabis assists patients in therapy sessions by allowing for full integration of therapeutic material, which theoretically would lead to a faster recovery time.
Cannabis has helped veterans and other PTSD patients reduce their use of pain medication and narcotic anti-anxiety medications, both of which are highly addictive and a much more dangerous option for patients. These medications have a higher rate of use amongst patients with PTSD, and patients already using cannabis as a therapeutic agent are likely doing so to find relief from their symptoms.
This research, combined with the anecdotal evidence from patients throughout Minnesota, makes a strong argument for the addition of PTSD as a qualifying condition. We hope that you are willing to help strengthen that argument by writing a letter and becoming a co-petitioner.
Further reading:
PTSD and Cannabis-Related Coping Among Recent Veterans in New York City
PTSD Symptom Reports of Patients Evaluated for the New Mexico Medical Cannabis Program
The Role of Cannabinoids in Modulating Emotional and Non-Emotional Memory Processes in the Hippocampus
Positive Posttraumatic Stress Disorder Screens Among First-Time Medical Cannabis Patients: Prevalence and Association with Other Substance Use