Sensible Minnesota's Board of Directors held its Annual Meeting on March 11, 2018 to appoint officers for the 2018-2019 year. Officers were appointed by the Board of Directors as follows: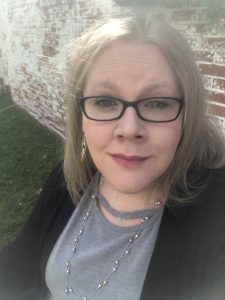 President – Maren Schroeder, MBA, RP®, MnCP was re-appointed for her second term as President. Maren Schroeder, MBA, RP®, MnCP is a PACE Registered and Minnesota Certified paralegal and Qualified Rule 114 Neutral for Borgos Law, PLLC working in the areas of family law, criminal defense, debtor relief, and medical cannabis patient rights. She has a B.S. in Paralegal Studies and an M.B.A. in Legal Administration. She currently serves on the Board of Directors for the Minnesota Paralegal Association and as a delegate and coordinator for the National Federation of Paralegal Associations where her work has centered around paralegal regulation and access to justice. Also active in the community, Maren chairs her city's Planning & Zoning Commission, is a volunteer crisis advocate for victims of sexual assault and is a volunteer family and school mediator.
Maren began cannabis-related advocacy in the mid-2000's when she began researching and writing on the topic of medical cannabis, inspired by her mother's Multiple Sclerosis diagnosis. In 2015 she co-founded Sensible Minnesota where she previously held the positions of Treasurer (2015-2016) and Vice President (2016-2017). She currently serves as President, where she manages strategic oversight and is a spokesperson for the organization. In 2016, she successfully petitioned for the addition of Post-Traumatic Stress Disorder to Minnesota's Medical Cannabis program, and in 2017, worked with a team to petition the addition of Dementia, Parkinson's Disease, Liver Disease, and Autism. Additionally, she works to build coalitions throughout Minnesota and the national cannabis industry and has done interviews with journalists and written for publications both locally and nationally on Minnesota's medical cannabis law and introduced adult-use legislation. As an authority on the topic, Maren enjoys speaking on medical cannabis, cannabis law, and harm reduction to both professional and community groups.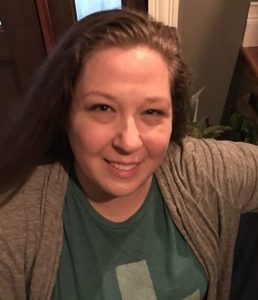 Vice President – Heather Tidd was appointed for her first term as Vice President. Heather Tidd is an Outreach Coordinator at Dakota Child and Family Clinic where she helps patients find the services they need in Dakota County and surrounding areas. She works primarily with families of children with special needs, she also runs a parent support group and a 4-H club for children with special needs.
Heather has been an advocate in the cannabis community since her 12-year-old son joined the program in July of 2015 for Tourette's Syndrome.  Once he started cannabis treatment, his PTSD symptoms nearly disappeared, and she saw that cannabis should be used to treat many other conditions.
In August of 2016 Heather was appointed as a patient advocate to the Office of Medical Cannabis New Condition Review Panel, which she now chairs. Heather joined Sensible Minnesota in November 2016 and has led Sensible Minnesota's patient advocacy program ever since.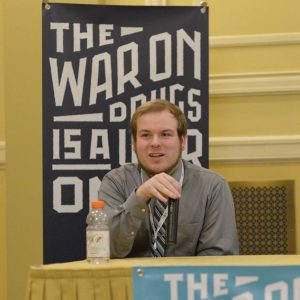 Secretary – Gunnar Aas was appointed for his first term as Secretary. Gunnar Aas is a student at Hamline University and drug policy reform activist, originally from Duluth, MN and now living in Saint Paul. He started working in drug policy reform by bringing Students for Sensible Drug Policy (SSDP) to Minnesota in 2015, where he now oversees drug education, the implementation of campus harm reduction policies, and helps guide tomorrow's leaders to success. He has spoken at multiple international conferences on topics such as using campus activism as a training ground for wider change, using decentralized technology for social change, and being an agent of harm reduction. Aas is working with Dancesafe to improve health and safety in the Twin Cities nightlife community. He also leads naloxone trainings and does safe consumption site advocacy throughout the state. Aas was previously the Students for Sensible Drug Policy Liaison for Sensible Minnesota and was appointed to the Board of Directors in February 2018.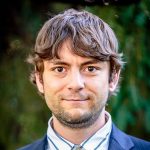 Treasurer – Sean White was appointed for his first term as Treasurer. Sean White is a U.S. Army Veteran of the war in Afghanistan, a longtime resident of Minnesota and an American patriot. Sean has spent his time as a civilian advocating for veterans, the environment and other issues he believes pertinent to the future of the state of Minnesota and the United States of America. In 2014, Sean was the campaign manager for a State House race in his home district, and in 2016 he ran as a candidate for the same seat receiving 6,600 votes on election day. Having prior experience in electoral politics and campaigning, Sean brings to the team a knowledge of fundraising strategy, event planning and organization, as well as volunteer coordination and public policy. Passionate about improving the programs and services offered by the state of MN, Sean began as a volunteer with Sensible Minnesota, and joined its Board of Directors in September of 2017 to affect a positive change in Minnesota's medicinal cannabis program. He currently oversees the organization's use of technology, supporting existing technologies and implementing new ones in order to create additional capacity for Sensible's team of volunteers.
Thank You 
Brandan Borgos, Esq. and Andrew Johnmeyer, two of Sensible Minnesota's co-founders, have moved from the active Board of Directors to our Advisory Board where they will continue to have input on organizational goals and will continue to work on projects on an as-needed basis. Brandan was appointed as Advisory Board Chair and will be working on developing the advisory board and fitting it into Sensible's every day operations.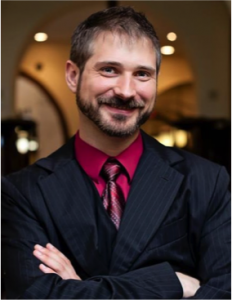 Brandan Borgos is a co-founder, past President, and past Vice President of Sensible Minnesota. He has served on its Board of Directors since incorporation in 2015 and served as President for the first two years of Sensible Minnesota's work. Brandan's achievements on Sensible's Board of Directors include many presentations to community and professional groups, obtaining 501(c)3 status for the organization, assisting in development of all of Sensible Minnesota's programming, execution of the 2017 Minnesota Cannabis Summit, providing Caucus Resolutions in 2016 and 2018, working for the additions of intractable pain and PTSD, and development and execution of the 2018 Vigil for Victims of Cannabis Prohibition on April 20, 2018 (in progress).
"With almost a decade of leadership in our community, I am excited to see so many talented people joining this movement. I recognize that it is now time to step back and act as a support and go-to person when help is needed. My gratitude to the people joining hands to make this organization better, doing the hard and sometimes tedious work, and to establishing credibility through a "fight fire with reason" instead of "fight fire with fire" approach is immeasurable.  Sensible Minnesota is an organization I can trust to do the right thing, not just for Minnesota's cannabis consumers, but for all Minnesotans."  
Brandan now chairs the Advisory Board and will focus his efforts on expanding the Advisory Board and integrating talents with the larger organization.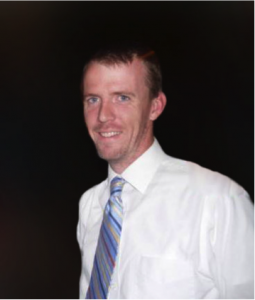 Andrew Johnmeyer is a co-founder and previously served as the organization's Secretary and has served on its Board of Directors since incorporation in 2015. His work with Sensible primarily involved tracking Minnesota's Hemp Pilot Project, as well as networking with leaders in the Hemp movement. Andrew appeared in the media several times as a representative of Sensible Minnesota, was integral in its formation and direction, and assisted in the execution of Sensible's first major event in 2015.
"I highly value my time as a founding director of Sensible Minnesota, both for the personal growth it provided me and for the experience of building a solid foundation for the cannabis-legalization movement in Minnesota; I look forward to continuing to work with Sensible and it's fantastic new directors as we work toward the day when we finally end prohibition in Minnesota. I am proud of our work to establish a firm organizational framework to advance an end to cannabis prohibition in Minnesota. The most personally rewarding project that I undertook during my time at Sensible Minnesota was the complication of inter-state price data for medical cannabis products." 
Andrew will serve on the Advisory Board and continue to work with the research team to produce white papers relating to the cannabis industry in Minnesota.
"The contributions to Sensible Minnesota, and the larger cannabis legalization movement in Minnesota, by these two leaders are immeasurable. I look forward to continuing to move Sensible Minnesota's mission forward with our growing team, while remaining grounded in Sensible Minnesota's purpose with Brandan and Andrew as critical advisors to the organization," said Maren Schroeder, Sensible Minnesota's President.
We have truly enjoyed working with these two indispensable advocates on our Board of Directors and thank them for paving the way for Sensible Minnesota's past and future achievements. Although they are leaving the Board of Directors, we look forward to their continued input as critical advisors to Sensible's future work.