The Sensible Minnesota Board of Directors is excited to announce the appointment of two new board members to our team.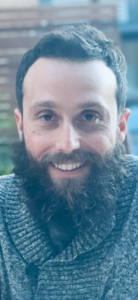 Elliot Ginsburg
Elliot Ginsburg is a partner at the law firm Garner, Ginsburg & Johnsen, P.A. He has been a practicing lawyer since 2010 and has been named a Rising Star by Super Lawyers every year since 2013. He was also named a Legal Eagle by Franchise Times in 2021. His practice involves working with franchisees, dealers, distributors, breweries, distilleries, wineries, and cannabis companies, as well as other businesses. 
In the cannabis space, Elliot has worked with clients around the country, working on both transactional and litigation matters. He is a Board Member of Minnesotans for Responsible Marijuana Regulation (MRMR) – a group advocating for the legalization of cannabis for adult recreational use – and represents the Minnesota Cannabis Association.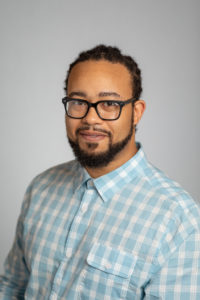 Bryant Jones
Bryant Andrew Jones. Certified Herbalist. Plant Scientist (University of Minnesota) with a focus in plant production systems, breeding and genetics specializing in the cannabis species. Chair of Membership for CANN the American Chemical Society's official cannabis science subdivision. As a Horticultural Scientist he bears an intimate knowledge of the genetic interactions, drift and heritability along with all the necessary propagation techniques in all phases of growth in a cannabis plant. Proficient in Integrated pest and pathogen management, soil/root/microbe ecology which is the precursor to diversified terpene profiles; the driving force for cannabis in retail. Interests are in discovering landraces and creating pure breeding strains. He has worked boulstering pre-existing chemovar genetics with landrace strains in an effort to prevent breeding depressions. Also, breeding isogenic cultivars.
Bryant Jones is also a traditionally trained horticultural scientist having conducted studies and research at the University of Minnesota in breeding chrysanthemum for increased pyrethrum production. Breeding gladiolus for the UMN breeding program utilizing open pollination (en masse) and specific hybridization techniques. He also has experience in breeding turf grasses for improved genetic fungus resistance. Experienced in greenhouse operations and ARGUS systems. Trained in the Globally Harmonized System Classification and Labeling of Chemicals.
Remaining on the 2022 Board of Directors are Maren Schroeder and Gunnar Aas. Schroeder is a Co-Founder of the organization and Aas was appointed to the Board in 2017.
We are hoping to continue expanding our leadership team, and are urgently seeking a Patient Program Director to lead Sensible Minnesota's patient advocacy program. If you are interested in serving on the Sensible Minnesota Board of Directors, please contact [email protected].