Maren Schroeder
President and Co-Founder
Maren Schroeder - President & Co-Founder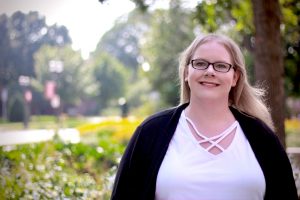 Maren Schroeder, MBA, RP, MnCP is President of Sensible Minnesota and a PACE Registered, Minnesota Certified Paralegal who performs freelance work for attorneys in the areas of family law, criminal defense, debtor relief, and medical cannabis patient protections. She is also the Director of Positions & Issues for the Minnesota Paralegal Association, and a delegate to the National Federation of Paralegal Associations.
Maren began her cannabis activism in high school, researching and writing essays about medical cannabis in California and the efforts to legalize medical cannabis in other "early" states. In 2015, she co-founded Sensible Minnesota, where she designed and implemented the one-to-one advocacy program. As President, she has her hands in every project the organization is working, but she primarily enjoys getting out into the community and talking about cannabis policy and law.
Sensible Q&A:
Why did you start Sensible Minnesota?
I started Sensible Minnesota with my fellow co-founders because we felt there was a gap in education, community outreach, and advocacy that needed filling. We wanted to start fresh with a new attitude, culture, and mission to begin undoing the harms of prohibition on the people of Minnesota.
What recently read books do you recommend?
Singing it until I'm hoarse: everyone interested in drug policy work needs to read The New Jim Crow by Michelle Alexander and Chasing the Scream by Johan Hari.
If you won the lottery tomorrow, what would you do with the money?
I have big dreams for this: buy a new car that doesn't need fixing every other month, pay off my student loans and other debts, and pay off my parents' mortgage. Then, I'd fund Sensible Minnesota to ensure Minnesotans continue to receive support from this amazing team of advocates!
If you could have one superpower, what would it be?
I would LOVE to have teleporting abilities, so I could be in all of the places I'm needed without suffering through "windshield time."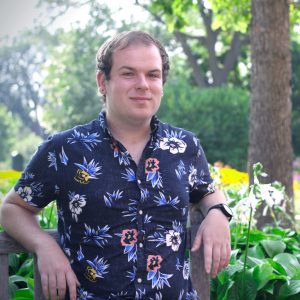 Gunnar Aas
Vice President
Gunnar Aas - Vice President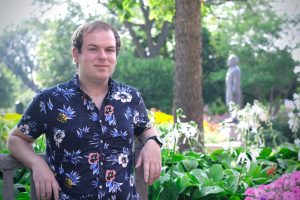 Gunnar Aas is a drug policy activist from Duluth, MN. He has been working as a campus organizer for Students for Sensible Drug Policy, working to bring young people and students into the movement for a post-prohibition age, and to enlighten his communities on the immense benefits of sensible policies. He is currently studying at Hamline University in Saint Paul, MN, majoring in Political Science and Social Justice. On the rare occasion he isn't working or studying, you can likely find Gunnar outside working in the garden, and enjoying the local music scene. Aas is currently Vice President of Sensible Minnesota. Additionally, he works as the liaison between Students for Sensible Drug Policy and Sensible Minnesota.
Heather Tidd
Secretary
Heather Tidd - Secretary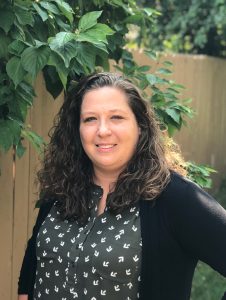 Heather Tidd is an Outreach Coordinator at Dakota Child and Family Clinic where she helps patients find the services they need in Dakota County and surrounding areas.  She works primarily with families of children with special needs, she also runs a parent support group and a 4-H club for children with special needs.
Heather has been an advocate in the cannabis community since her 12-year-old son joined the program in July of 2015 for Tourette's Syndrome.  Once he started cannabis treatment, his PTSD symptoms nearly disappeared, and she saw that cannabis should be used to treat many other conditions.
In August of 2016 Heather was appointed as a patient advocate to the Office of Medical Cannabis New Condition Review Panel, which she now chairs. Heather joined Sensible Minnesota in November 2016 and is the current Secretary of the board.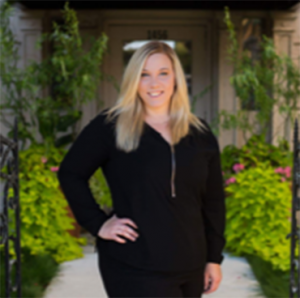 Erin Chase
Treasurer
Erin Chase - Treasurer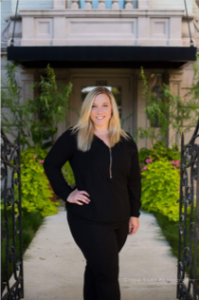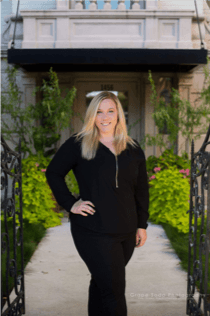 Erin Chase is a portfolio manager in corporate finance with experience and training in corporate, commercial, private client, and real estate investments.  Prior to her current role Erin specialized in personal finance and consumer credit. She graduated Summa Cum Laude from Robert Morris University with both a B.S. in Business Administration and a M.B.A. in Management.
When not in the office Erin is very active in her community — she has partnered with various non-profit organizations focusing on raising funds to support people that are battling cancer, afflicted with hunger, and living with disabilities.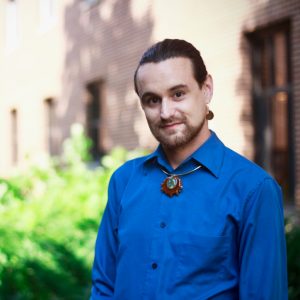 Jared Poe
Director & Patient Program Lead
Jared Poe - Director & Patient Program Lead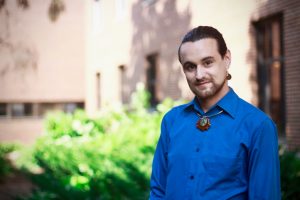 Jared Poe has an A.S. in Horticulture from Century College and is experienced in behavioral and recreational therapies for persons living with special needs. He studies Food Systems at the University of Minnesota and works during the summer as a research assistant in the agronomy department. Jared has long recognized the efficacy and relative safety of cannabis as medicine and a holistic supplement. He enjoys assisting new patients in navigating Minnesota's Medicinal Cannabis Program and leads Sensible Minnesota's research and petitioning team. Drug policy reformation is one of Jared's many interests, and he educates on cannabis's/drug prohibition's intersection with economic, ethnic, and social disparities. Jared recommends reading Chasing the Scream by Johann Hari, Discipline & Punish: The Birth of the Prison by Michel Foucault, and We Should All Be Feminists by Chimamanda Ngozi Adichie.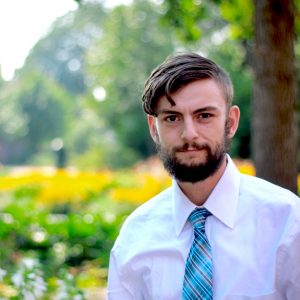 Sean White
Director & Veterans Program Lead
Sean White - Director & Veterans Program Lead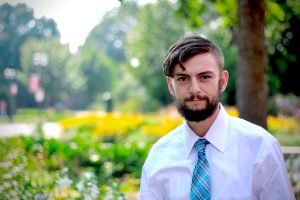 Sean White is a U.S. Army Veteran of the war in Afghanistan, a longtime resident of Minnesota and an American patriot. Sean has spent his time as a civilian advocating for veterans, the environment and other issues he believes pertinent to the future of the state of Minnesota and the United States of America. In 2014, Sean was the campaign manager for a State House race in his home district, and in 2016 he ran as a candidate for the same seat receiving 6,600 votes on election day. Having prior experience in electoral politics and campaigning, Sean brings to the team a knowledge of fundraising strategy, event planning and organization, as well as volunteer coordination and public policy. Passionate about improving the programs and services offered by the state of MN, Sean began as a volunteer with Sensible Minnesota, and joined it's Board of Directors in September of 2017 to affect a positive change in Minnesota's medicinal cannabis program. He currently oversees the organization's use of technology, supporting existing technologies and implementing new ones in order to create additional capacity for Sensible's team of volunteers.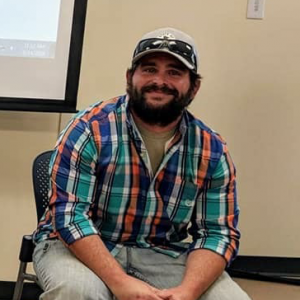 Stefan Egan
Director
Stefan Egan - Director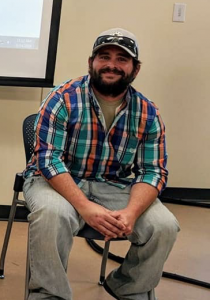 Stefan Egan served in the U.S. Army for over a decade, including five years as a Counterintelligence Special Agent for the US Army's Special Operations Community. International deployments, austere environments, and national emergency response activations piled on stress and anxiety. He was shot and hit with multiple improvised explosive device (IED) blasts, resulting in traumatic brain injuries. From August 2008 to October 2009, he was grossly overprescribed opiates. On October 14, 2014, Stefan attempted suicide by opiate overdose. He was then admitted to an intensive PTSD treatment program, which focused on prescribing more pharmaceuticals with side effects including suicidal ideations, depression, and anxiety. In June of 2015, Stefan began using cannabis, which caused significant improvement with regards to his PTSD symptoms. Stefan also uses cannabis to treat his severe pain. He is now an organic produce and hemp farmer living in Minnesota and is a voice for those who need access to the medicine that saved his life.
Brandan Borgos - Advisory Board Chair & Co-Founder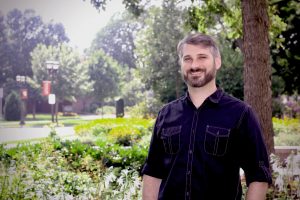 Brandan Borgos, Esq. is the owner of Borgos Law, PLLC, a law firm that aims to serve underrepresented clients and safeguard human rights in the areas of criminal defense and family law.
Brandan graduated with his B.A. in English from St. John's University in Collegeville, Minnesota, and received his J.D. from the University of St. Thomas School of Law in Minneapolis in 2010. He is the former Board Chair for MN NORML (the Minnesota Chapter of the National Organization for the Reform of Marijuana Laws), founder, past-president, and current Advisory Board Chair of Sensible Minnesota.
As Advisory Board Chair, Brandan provides guidance for the organization, makes presentations to professional associations, acquires new talent, and assists in overseeing Sensible Minnesota's strategic direction.
Sensible Q&A
Why did you start Sensible Minnesota?
I co-founded Sensible Minnesota because I saw this state so badly needed patient advocacy and education to combat the drug war myths and rhetoric fueling prohibition and the destruction of otherwise law-abiding people's lives.
What recently read books do you recommend?
The Future Eaters by Tim Flannery
How do you like to spend your free time?
I teach and train wing tzun kung fu.
If you won the lottery tomorrow, what would you do with the money?
Pay off my student loans, my parents' debt, and get good healthcare.
If you could have one superpower, what would it be?
Selective hearing.
What is your favorite place to visit/vacation to?
Glacier National Park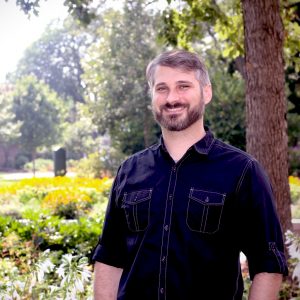 Brandan Borgos
Advisory Board Chair & Co-Founder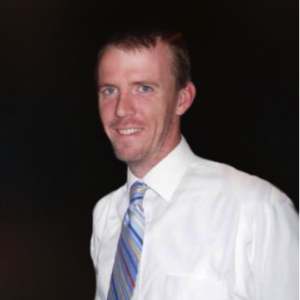 Andrew Johnmeyer
Co-Founder & Advisory Board Member
Andrew Johnmeyer - Advisory Board Member & Co-Founder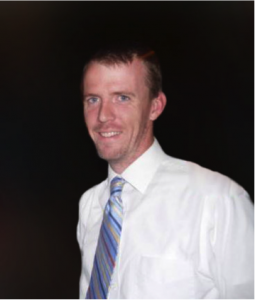 Andrew Johnmeyer is a farmer in Zumbrota, Minnesota. He has a B.F.A. in graphic design and photography from the University of Missouri, Columbia. It was in Missouri where he first became involved in cannabis law reform, most notably in the 2011 ballot initiative campaign to "Tax and Regulate Marijuana Like Alcohol."
In 2012, Andrew moved to Minnesota to found Green Machine Farm, a direct-market farm where he handles all sales, marketing, design, social media and web content, in addition to all the duties of a livestock operation. He is a member of the Land Stewardship Project, Minnesota Farmers Market Association, and the Saint Paul farmers market association. As a farmer, Andrew takes special interest in Minnesota's industrial hemp pilot program.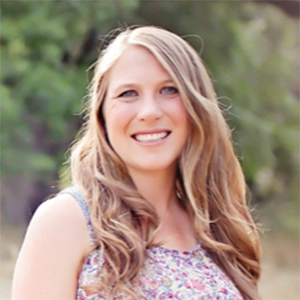 Sarah Grew
Advisory Board Member
Payton Curry - Advisory Board Member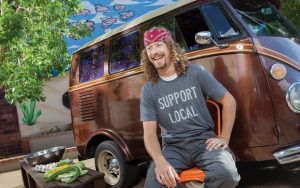 Payton Curry is the founder of Flourish Cannabis and a pioneering figure in the culinary and medical use of the cannabis plant.  An alumnus of the Culinary Institute of America, as well as the Bay Area fine dining scene, Curry believes that edible cannabis products and cannabis-based treatments should be healthful, delicious an support the communities in which they are made. Payton Curry and the Flourish Cannabis team have been featured in High Times, Food & Wine, Phoenix New Times, Bravo TV and many others.
Learn more about Payton:
Bong Appetit in Mesa (Burning Bush podcast)
Tyler sits down with Payton Curry of Flourish Cannabis at his home to chat cooking, cannabis, and Cannafeast, where Payton and his team infused 40k mg of THC into the food, plus 42k mg CBD into the chocolate fountain.
Best Chef, Payton Curry (GreenState)
"In 2017, the Michelin-starred kitchen veteran opened the world's first edibles community center in the Mission District featuring cooking classes and other events."
Cannafeast 2017: Feast Your Brain on This! (dope MAGAZINE)
Chef Keenan Bosworth of Pig & Pickle, Chef Payton Curry of Flourish and special guest Chris Martin of Hempful Farms teamed up on Monday the 11th to bring the city of Scottsdale an unforgettably unique culinary experience dubbed, "Cannafeast."
Flourish Cannabis's Payton Curry Shares a Summery, Stony Caprese Salad Recipe (MERRY JANE)
"The chef also talks about how cannabis is a safe alternative to alcohol."
Would You Drink A Cannabis Cocktail? (bay area bites)
"Weed can provide the same social function as alcohol, and even offer some added health benefits."
Pop-Up Shows Home Cooks How to Work With Cannabis (CannabisNow)
"A private event demonstrates how to juice cannabis leaves and create oil infusions."
Chef finds a higher calling with cannabis (San Francisco Chronicle)
"The herbaceous flavor in Flourish's treats is evident but clean, bolstered by other real ingredients"
America's top 10 cannabis chefs (GreenState)
"Flourish's edibles would be right at home on Whole Foods' shelves."
Is Cannabis the Next Kale? One Chef Aims to Prove It's Even More Nutritious (Bravo TV)
Formally-trained Chef Serving Up Cooking Classes on Edible Marijuana (UPI)
Psychadelicatessen: Payton Curry (High Times)
Ten Things We Learned at TEDx's Night of Food in Phoenix (Phoenix New Times)
Chef Feature: Payton Curry (Dope Magazine)
A Look Inside A Berkeley Manufacturing Company's Lab (KRON-TV)
TED Talk: Weediatrics by Payton Curry (TEDx)
Cannabis Chef Payton Curry's Cannabis-Infused Oil (Culture Magazine)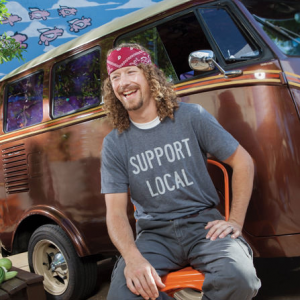 Payton Curry
Advisory Board Member
Bonnie Padilla - Director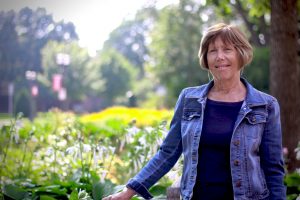 Bonnie Braun Padilla, CPA, MST has over 30 years experience as a tax accountant. In that role she has helped clients with strategic planning, buying and selling businesses and real estate, and advocating for clients with the taxing authorities.
She began her career in Southern California and moved to Minnesota 20 years ago. Recently retired, she has turned her attention to giving back to the community. In addition to Sensible Minnesota she works with the Anti-defamation League, Summit Academy OIC and the Breast Cancer Education Association.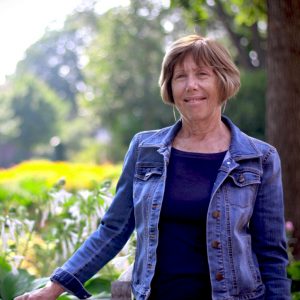 Bonnie Padilla
Director
Shelly Elkington - Advisory Board Member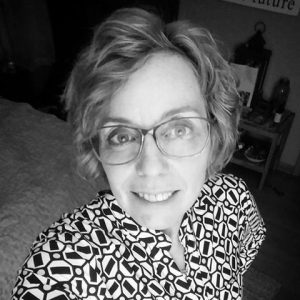 Shelly Elkington is a patient advocate and parent who lost a child to an opioid addiction. Shelly's work in opioid reform and holding pharmaceutical companies accountable has taken her across the country. This includes networking with legislators and congressional delegates which allowed her to attend the State of the Union in 2018 as a guest of US Senator Amy Klobuchar.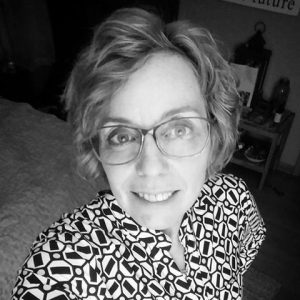 Shelly Elkington
Advisory Board Member
Are you interested in joining our successful team?
Learn more about the opportunities available.